The Ideal Patient Journey
Welcome to the Ideal Patient Journey. Reduce the frustrations of growing your practice with the proven tools, automations, data and strategies, prebuilt and maintained for you.
TRAINING
We've put together tutorials and information that you require for you and your team.
| TOPIC | DESCRIPTION |
| --- | --- |
| Overview | An overview of the 'Ideal Patient Journey' |
| Capturing New Contacts | An overview of the 'Capturing New Contacts' process and how to manage it |
| New Enquiry | An overview of the 'New Enquiry' process and how to manage it |
| Archive Client | An overview of the 'Archive Client' process and how to manage it |
| Virtual Consultation | An overview of the 'Virtual Consultation' process and how to manage it |
| Treatment Indoctrination | |
| Quotes | How to 'Create and Send a Quote' |
| Payments and Plans | How to 'Take Payments and Setup Payment Plans' |
| Survey & Feedback | Ensure you're getting 'Feedback and Reviews' |
| Email Broadcasts | How to 'Create and Send Email Blasts' |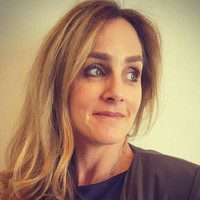 Please note
You can open a support ticket at any time by using this link
All your specific documentation and relevant recordings will be saved in your shared Google drive folder.
There may have been customisations to these configurations by special request from your practice owner.
Lisa cut her teeth as an entrepreneur at 19 years old when she purchased London's only roller rink, and on Friday and Saturday nights, held raves for sometimes up to 10,000 people.
By the mid 90's she had a company that was the first to ever place an advertiser in a computer game and was working with FMCG and Bluechip brands such as adidas, Kellog's, McVitie's Quaker, Ferrero Roche, Sony - working with their marketing boards on their brand placement as well as developing promotional on pack and in pack software for them and then making Xbox and PlayStation games for large US publishers.
Now known affectionately as The Queen of Automation, and awarded the title of Top International Service partner by Keap (formerly known as Infusionsoft) in 2020 and their Most Valuable Territory Partner in 2021 - Keap is the best in class CRM and automated sales and marketing software - Lisa's focus is now on unleashing business owners.
Taking her over 3 decades of business and marketing experience - she designed the Ideal Customer Journey and then the Ideal Patient Journey implementing the systems, automations and procedures to unlock the potential in businesses of all shapes and sizes by
Saving them time
Growing their sales
And getting them organised
As an ardent software geek. If it makes things work better, she's in!
All things digital